Welcome to our blog! We are two travel and photography enthusiasts – Eva and Tom, from the Czech Republic (a tiny country in the middle of Europe). We would like to share our travel experiences with you, via our blog. The main reason for starting this blog is our friends' constantly asking us how we managed to do this and that. After some time, we came up with an idea where it would be useful to have all these things in one place. We want to inspire you to visit new destinations, teach you how to find cheap air tickets, entertain you with our stories, and show you our captivating photographs. We strongly believe that you will find what you're looking for here, and maybe even more. We would love to receive messages from you because we like meeting new people and making friends with other enthusiasts.
We met for the first time on a trip with friends in 2010. I (Eva) had just graduated from university and Tom had just come back from his studies in Australia. The first time we met, I was totally checking him out, but he was with his now ex-girlfriend there. We were friends for a couple of years, traveled together a few times. Meanwhile, I left for New Zealand and came back after two years. In February 2015, we arranged a meeting, planning to take pictures of Prague at night. That was the moment when we fell for each other. Since then, we not only travel and take pictures together, but we also write a blog together and try to inspire others to travel and explore the world.
Eva
When I was young, I was fascinated by adventurous books about travelers and dreamed about going on such trips myself. After graduating from university, I started working in a bank, but I was aware that this was not a way to make my dreams come true. So, without hesitation, I turned on the internet and asked for a Working visa Holiday to New Zealand – and, eventually, they did say yes! In the fall of 2013, I was on the plane to my dream destination. Working in agriculture was really hard, but I made enough money and learned to live modestly. After a year spent in New Zealand, I traveled around South East Asia for six months. I came back home to see my family, already planning to travel to Canada. But, around that time, Tom walked into my life. I knew that he liked traveling and taking photographs. He taught me a lot about photography equipment, and I decided to stay with him in the Czech Republic. I found a job in an international environment. Tom showed me that it is possible to travel even when you work for a corporation. Recently, we've been filling our time searching for new opportunities for traveling.
Tom
First, I had a taste of traveling in 2008 when I left for Australia to study there. My studies in Prague were not quite fulfilling, and I just wanted to travel somewhere else, so that I could think about what I wanted to do in my life. I decided to study English in Sydney, where I stayed for over six months. Even though I was happy there, my return home convinced me of where I belong. I found a job in a bank and started focusing on my career. I spent my vacations in various interesting, exotic destinations, and I also traveled around Europe a lot. When Eva came my way, she had already traveled a lot as well, and she was interested in photography. I'd completed a few photography courses at that time, so I could help her get better at it. Although she was planning to go to Canada, she eventually decided to stay with me here and find a way to travel and explore together. Now, we are looking for opportunities to be on the road again.
.
Follow us on your favourite social network
Countries visited – 54 / 195
Highest visited point – Rainbow Mountains (Peru) 5121 m
Lowest visited point – Dead Sea (Jordan) -430 m
Northernmost visited point – Nordkapp (Norway) 71° N
Southhernmost visited point – Dunedin (New Zealand) 46° S
Sometimes, we feel like two aliens on holidays, admiring planet Earth. We think each country is beautiful, just as each culture or religion. There's always something interesting to explore, no matter where it is. We would like to show our readers how beautiful our planet is, and how much we admire its diversity. We consider traveling and exploring to be life-long processes which educate you and push your limits. Anyone can travel, no matter what their age or financial situation is. No, we don't have a secret uncle with millions on his account in America, not at all. That's why we would like to share our tips and tricks on how to travel cheaply and comfortably. How to find cheap airfare and hotels. Which places are worth seeing, what you can see or experience there. And in case you can't find the answer to your question, we will be glad if you email us. So, start planning your next journey today. It's all up to you.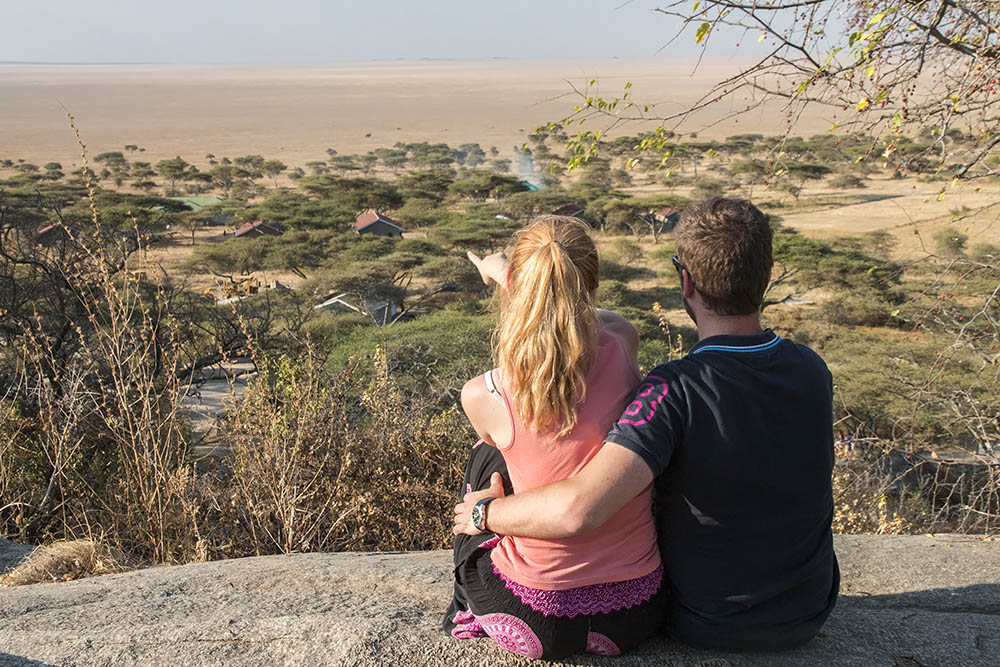 Subscribe Now!
Our subscribers are smart and hot

Articles and Photos that truly inspire you

Updates are sent only once a month

We hate spam, we will not sell your e-mail address
E&T Abroad is a rapidly expanding travel blog. Our page is aimed at active travelers, and also those who want to start. We provide useful information about particular destinations and practical advice about traveling as such. The range of topics covers not only favorite destinations but also those which are not yet as popular among tourists. Up to now, the majority of our website traffic is made by Czech visitors, but it is our goal to increase the numbers of our English speaking audience.
We Offer:
Promotion on social networks
"The cooperation between Eva and Tomas, E&T Abroad – bloggers and Dev's Adventure tours was pleasant and smooth as they provided prompt information all along. We appreciate their genuine opinion of the trip they joined with us. From their blog you can see they follow their passion on the photography and travelling and they are providing something of value to their readers."

The review – Mangrove Kayaking on Langkawi
"Tomas approached us thru email for an opportunity to join our tour in Langkawi Island which is the Birdwatching tour. Fortunate enough, we manage to arrange the tour for them. They then wrote a wonderful tour review for their experience on our tour. The writing was genuine and honest and we really love the great photos taken by them too. We are really impressed with their writings."

The review – Wild bird watching on the Langkawi Island
"Tomas and Eva contacted us a few days before travelling, I had the pleasure to meet them and help them plan part of their trip in South America. It was great working with them, there is no way to question their professionalism and good work, they delivered all we agreed on on time and definitely went above and beyond what we expected. Is definitely good to know there are bloggers out there offering great content and awesome experiences"

The review – Traveling comfortably by bus in Peru and Bolivia
"I recently had travel bloggers Tomas and Eva approach me about doing a tour of Sydney so they could write a blog about it. From our very first email communication, I found Tomas to be extremely polite and very responsive. I was most impressed with their website and thought they would be perfect bloggers for our product. Their writing and outstanding photography makes it a great site for future visitors. Although Tomas has previously been to Sydney, he was very flexible and open to my suggestions as to what would be the best spots to visit. On meeting them I found them to be delightful, interested and on trend to where touring is at. I highly recommend working with them if you are lucky enough to get the chance. Thanks Tomas and Eva for spending a wonderful Sunday afternoon with me."

The review – Get to know the real Sydney
"We would like to thank Tomas and Eva for their visit to the city of Nasca, but especially for having chosen us to be the organizers of their tour in this beautiful city full of history and mystery. It all started with an e-mail that Tomas sent us explaining about our cooperation to they can know the city of Nasca, we decided to analyze it very quickly to give him an answer immediately. Tomas and Eva are incredible people and we have shared great moments and they were very interested to know our history and also to be able to spread the tourist places of our beautiful city. We are very grateful for your visit, for your cooperation to carry out our service in the best way and for your comment on our profile of tripadvisor and that way spread the tourism in the city of Nasca."

The review – Discover the mystifying Nazca Plain
"We would be more than glad to recommend your website to all adventure seeking traveler as we've seen all the amazing job you've done by presenting our company in a very friendly yet professional way. You've written an outstanding article about Barracuda Biking Company and we wish you all the success for your Blog and the rest of your travels."

The review – Bolivia – Downhill the Death Road
"Tomas and Eva were wonderful and fun couple. They are super nice to work with. Not only keeping promise, they are creative and friendly as well. Thank you for joining our tour and we are really glad that you came to us. Hope they could expand their travel to all over the world and deliver wonders to the readers including me!! Thank you very much!"

First review – Visit the exotic Tsukiji Fish Market in Tokyo
Second review – Visit Sumo wrestling training in Japan